NAME and NUMBER 1 PICTURE FRAME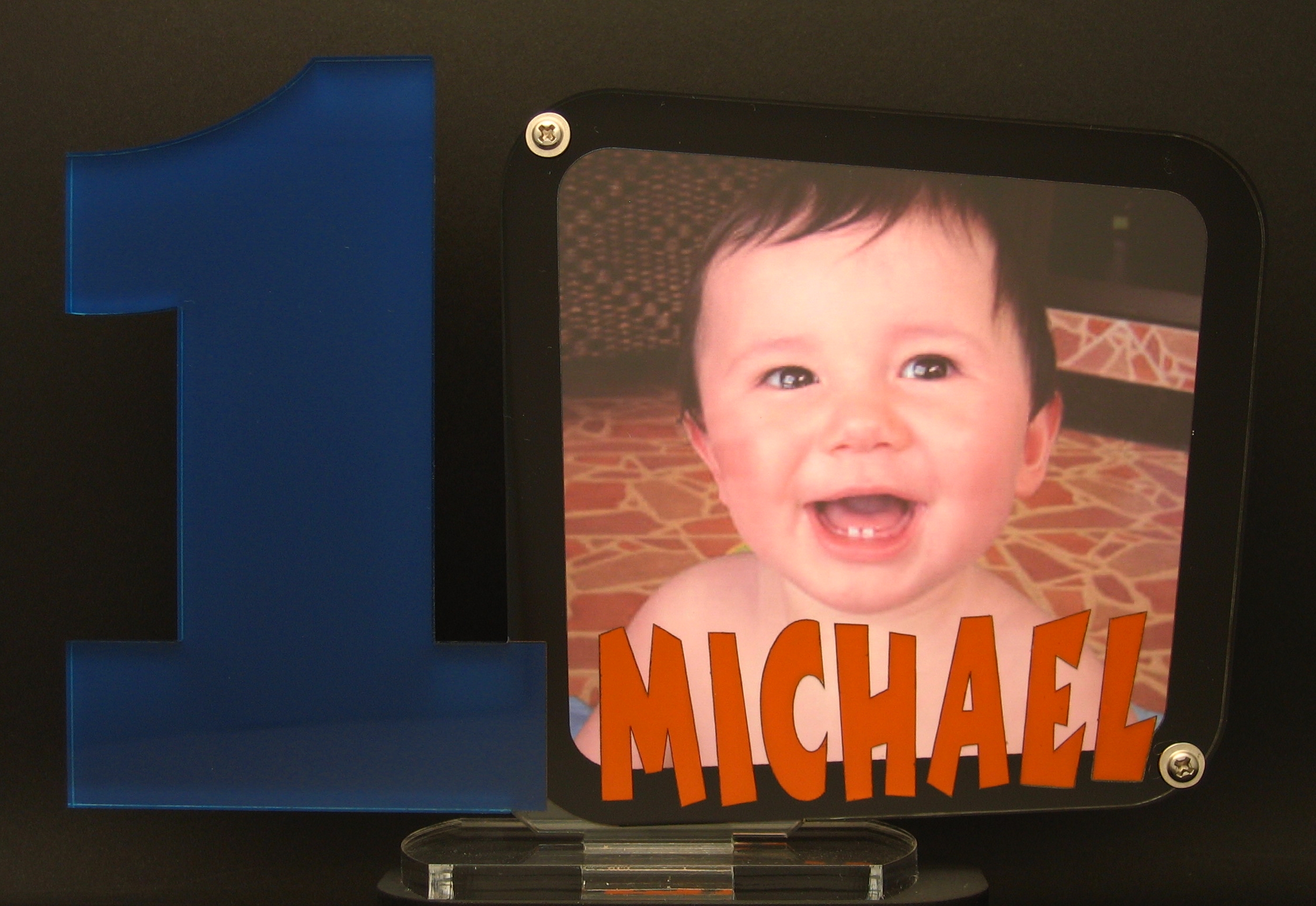 This is an artistic interpretation, crafted especially to your order. It will make an excellent gift for that special person and occasion.
A completely original and an exclusively designed item." Not a mass-produced object," The frame is made from solid clear acrylic, utilising the latest laser technology, and a pinch of creative flair. This is a "Birthday Card" that you will want to keep.
Size is approx. 190mm long and is mounted on a stand. All Frames are finalised with free personalised engraving of Date of Birth.
Available in many colours including: Red, Silver, Gold, Black, White, Blue, Pink and Purple. Frames can also be made for any other age.
You supply to me a suitable image as a .jpg file. I will then Position, Size, Print and Fit Picture to Frame.
All of my frames are "made to your order" and will usually be dispatched within two working days after clearance of payment.
Buy direct, from me to you. Proudly 100% New Zealand designed, manufactured and sold.